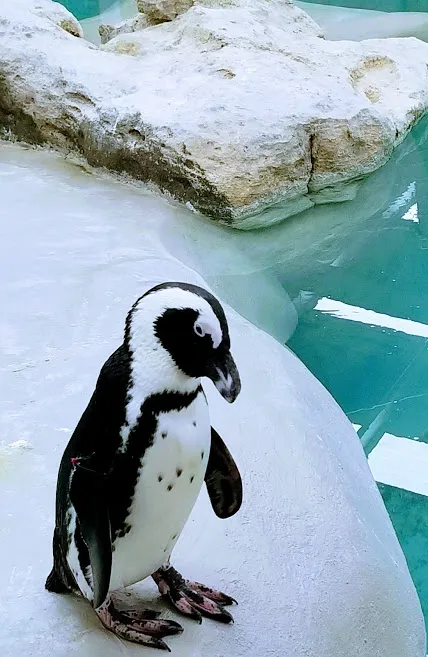 Malaria and the African Penguin
Africa's only species of penguin is in serious danger of extinction. Threats to the species have come to a head from guano and egg harvesting (that took place until the 1930s), competition for food resources due to increasing ocean temperatures and humans overfishing, invasive species, and oil spills. African Penguins are listed as endangered on the IUCN Red List. An assessment of the species was last done in August of 2018 that concluded the population trend of roughly 50,000 adult individuals was still in a major decline. The assessment goes on to state that the "…trend currently shows no sign of reversing, and immediate conservation action is required to prevent further declines." ¹
All penguins are susceptible to malaria
Because of this warning, many institutions have pledged to take part in rehabilitation and breeding efforts to save the African Penguin from extinction. Unfortunately, all penguins are incredibly susceptible to malaria and the disease has a higher occurrence rate in penguins under human care than those in the wild. The disease was first noted in African Penguins in 1968. Specific action against avian malaria must be taken to successfully contribute to conservation efforts that occur in human care for this species.
Details about malaria in penguins and other birds
Blood smear showing P. relictum infection (stained purple) within red blood cells. Public Domain.
Malaria itself is interesting, because it is a parasitic disease caused by Plasmodium protozoans of which there are 7 different species that occur in penguins. The parasite is injected into the host organism (penguin) during a blood meal from a vector (mosquito) after it has been picked up from a reservoir (wildlife in close vicinity).
Recent studies involving blood smear analyses from wild penguins that go into rehabilitation facilities showed that roughly ⅓ of the birds admitted were positive for malaria-fighting antibodies, meaning they had already had a malaria infection at some point in their life. These initial samples were taken upon admittance to the facility, so data could determine whether subsequent samples showed presence of new or original disease infection.
Weekly blood samples were then taken of all African Penguins and data shows that malaria infection acquired while being rehabilitated most likely resulted from infection by a different species of Plasmodium than the one that had showed up in some of the initial testing. 
There is a concern at this point that when a penguin infected with the new species of Plasmodium is integrated back into its original colony, it then becomes a reservoir for that new species to infect the other members.
Because symptoms of infection do not typically appear until the disease has progressed to the point that it is difficult to successfully treat, diagnostic testing of blood samples while still in human care can be routinely done to check for infection, and should be utilized for early detection. 
Treatment for malaria in penguins
Early treatment with anti-malarial prophylactics such as chloroquine and primaquine have proven to be successful in limiting symptoms, but not curing the disease. With African Penguin numbers declining, we could hardly imagine the idea of using them as a human-disease model, but malaria affects penguins and humans in the same manner, so these drugs that have worked for penguins have also worked for humans. 
During summer and early fall months, when temperatures are most conducive to mosquito activity, prophylactics can also be given as a preventative measure. Chronic use of prophylactics is not suggested because it is not cost effective during cooler months, but most importantly because it can limit the development of a penguin's natural immunity.
Evidence shows that once an African Penguin has been infected and overcome a malaria infection, the antibodies are able to better fight off reinfection. (Females may even pass this immunity to offspring!) Vaccines, which introduce infections to the body in small enough amounts that do not cause sickness, but do signal antibodies to be created, have shown effectiveness against mortality from malaria if administered yearly.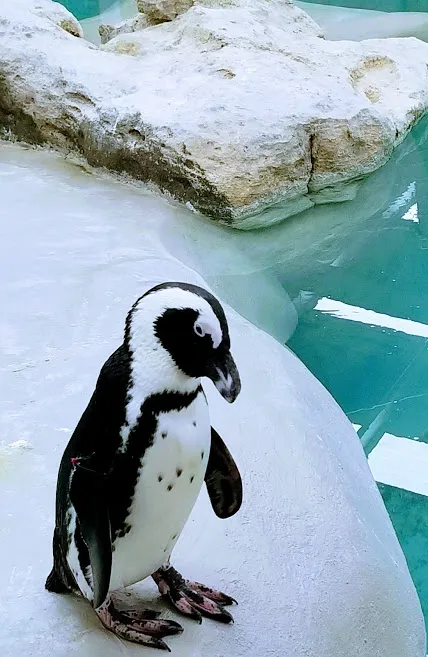 Prevention of avian malaria in penguins is the most important key
Above all, the best form of protection is prevention. Simply enclosing housing facilities with mosquito-proof netting and using mosquito repellants around the facility can drastically reduce the chance that a mosquito will infect an African Penguin with malaria at all.
As research uncovers more information about how to better prevent and/or treat malaria infections in African Penguins being cared for by humans, this conservation problem will cease to exist. And wouldn't that just be ideal!?
* Note: African Penguins are not the only species of penguin who are capable of contracting malaria… they all are! Especially those that spend time in sub-tropical locations, or anywhere mosquitoes exist.
Did you know penguins could get malaria? Let us know what you learned from this blog. Also, please help us continue to learn more about penguins by donating to Penguins International.
Check out some of our other blogs, too:
References:
BirdLife International 2018.

Spheniscus demersus

.

The IUCN Red List of Threatened Species

2018: e.T22697810A132604504.

http://dx.doi.org/10.2305/IUCN.UK.2018-2.RLTS.T22697810A132604504.en

. Downloaded on 22 August 2019.

Botes, Annelise, Thiart, Hanlie, Parsons, Nola J., & Bellstedt, Dirk U.. (2017). Conservation implications of avian malaria exposure for African penguins during rehabilitation.

South African Journal of Science

,

113

(7-8), 1-8.

https://dx.doi.org/10.17159/sajs.2017/20160244

Dashiell, N. (2019, June 25). Animal Research and the Fight Against Malaria – FBR. Retrieved from https://fbresearch.org/animal-researchs-part-first-malaria-vaccine/

M. L. Grilo, R. E. T. Vanstreels, R. Wallace, D. García-Párraga, É. M. Braga, J. Chitty, J. L. Catão-Dias & L. M. Madeira de Carvalho (2016) Malaria in penguins – current perceptions, Avian Pathology, 45:4, 393-407, DOI: 10.1080/03079457.2016.1149145