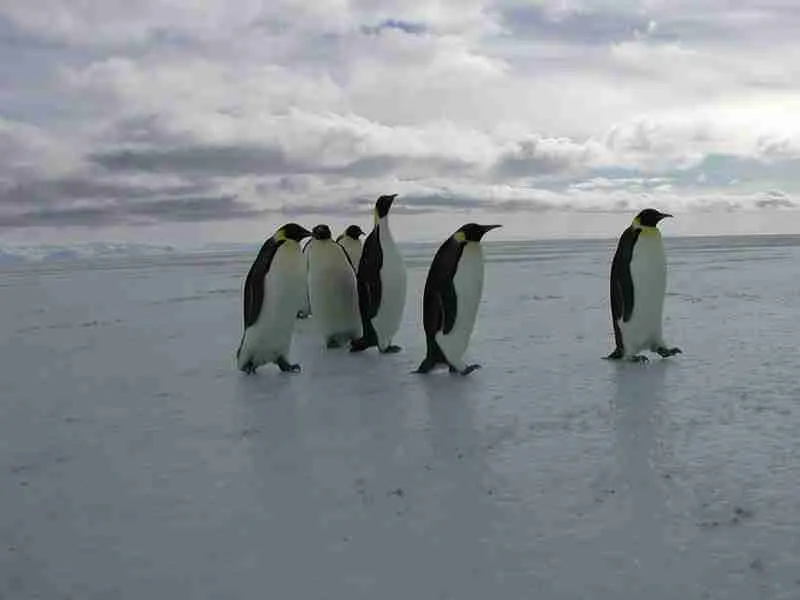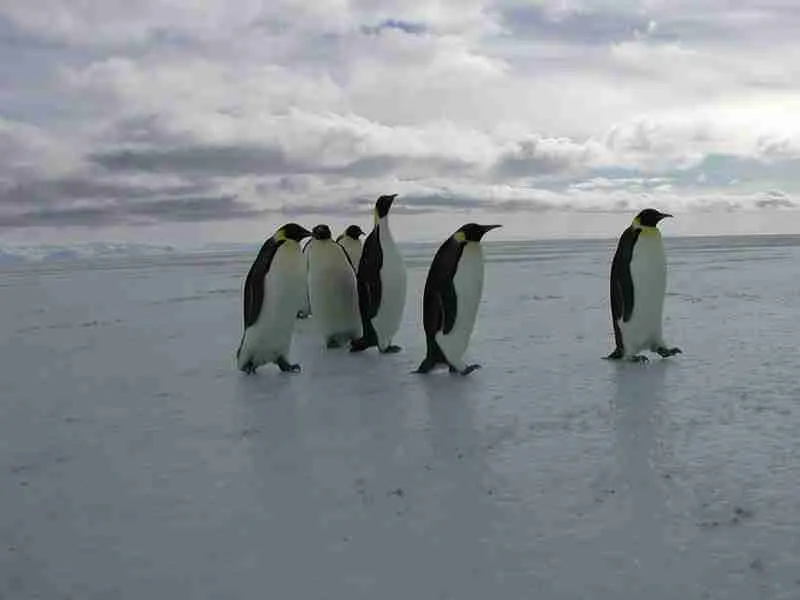 A new study published in Communications Earth & Environment, shows that emperor penguin breeding colonies may have failed due to loss of sea ice at the breeding sites. Researchers from the British Antarctic Survey examined sea ice loss "using [the European Commission's Copernicus] Sentinel2 satellite imagery. Of the five breeding sites in the region all but one experienced total breeding failure after sea ice break-up before the start" of the 2022 breeding season fledgling period. (1)
Data courtesy of National Snow and Ice Data Centre, Boulder, CO.
Emperor penguins rely on stable sea ice that is land-fast, or firmly attached to shore from April through January. Penguins lay eggs in Antarctic winter (May to June) at their selected breeding location. After 65 days, eggs hatch, but chicks "do not fledge until summer, between December and January."  Satellite images show that in the central and eastern Bellingshausen Sea region, "west of the Antarctic peninsula … there was a 100% loss of sea ice in November 2022."  According to the study's author, Dr. Peter Fretwell, he has "never seen emperor penguins fail to breed, at this scale, in a single season." (2)
The US Fish and Wildlife Service (USFWS) proposed to list the emperor penguin as threatened under the Endangered Species Act. As of October 2022, emperor penguins are now listed as threatened. According to the USFWS, "the impact of climate change on sea-ice habitat … is the primary threat to the penguin." Data shows that by "2050 their global population size will likely decrease by 26 to 47 percent under low and high carbon emissions scenarios." (3)
In the past, emperor penguins moved to more stable sites after encountering sea ice loss in previous habitats. If sea ice continues to decline, emperor penguins will not be able to find stable land for breeding. "Climate change is the only major factor influencing their long-term population change," unlike other populations that face threats from predators. (USFWS). Scientists believe that "if current global warming trends " continue, the sea ice in Antarctica "will decline at a rate that would dramatically" decrease emperor penguin populations to "the point that almost all colonies would become quasi-extinct by 2100, with little chance of recovering." (4)
Elizabeth Freed has worked as a journalist, editor, and educator. She has written STEM curricula for a pilot STEM school in Aurora, Illinois and has been teaching gifted students for the past 12 years. Freed shares her love of science  by inviting scientists to her classroom so students can experience real world concepts.