Penguins International is a non-profit organization committed to preserving and protecting penguins throughout the world.
To accomplish our mission, we actively engage in penguin conservation, educate the public on threats to penguins, and conduct scientific research investigations; three activities that go hand-in-hand to fully understand these amazing species of birds and protect them for all to cherish.
Want detailed information about Penguins International? We're on Guidestar.
There are currently 18 recognized species of penguins in the world and, sadly, 10 of these species are listed by IUCN Redlist as Threatened, meaning they are either Vulnerable or Endangered of becoming extinct. Our conservation efforts focus not only on protecting these threatened species of penguins, but also preserving all the penguins that are not in the threatened conservation categories.
Penguin conservation is a challenging task that involves not only traveling to far-off remote parts of the earth to reach many of these penguin species, but also involves hard work promoting governmental policy changes and educating the general public that can help protect these penguins. Our current and proposed projects below are just the beginning on what we have planned for the future, with many more to come based on funding and political climate.
• Penguin Educator Program
Synopsis: Provide penguin conservation education at local schools in support of statewide science curricula
The Story: This project fits right in line with our mission to provide awareness to the public of threats to penguins. We aim to educate the general public and — more specifically — the younger generations about threats penguins face in today's world and what we can all do to help save them. By planting the seeds of conservation in the future change-makers of our world, we hope to encourage protection of all species for generations to come.
• Nest box/colony rehabilitation program
Synopsis: Provide nest boxes for threatened penguins whose habitats have been destroyed by guano harvesting in South America, in partnership with local penguin conservation organizations
The Story: This project will help restore and rehabilitate Humboldt Penguin colonies that have been destroyed by past guano harvesting. Humboldt Penguins are classified as Vulnerable with decreasing populations. They rely on burrows they dig in the soft substrate of centuries-old breeding sites that have been built up over time from penguin guano. The guano was, and in some instances still is, harvested as a nutrient-rich fertilizer. But this has destroyed many breeding colonies of Humboldt Penguins and the underlying ground is too hard for these penguins to excavate new burrows. By installing nest boxes at these sites, the Humboldt Penguins can have burrows once again to protect their offspring from the weather and from predators. 
Support this program at the following sites:
GoFundMe Campaign for Humboldt Penguin Nest Boxes
FinPin Pin Sales for Penguin Conservation
• Produce a penguin conservation-themed television series for PBS
Synopsis: Commitment from CPT 12 (PBS) to air an entire season of episodes
The Story: Also very inline with our public education mission, we have a television series in production to air on local and national PBS television channels that will highlight penguin conservation challenges and goals, while at the same time providing an entertaining presentation of penguin biology and facts to a wide audience. Each week, the show will feature a different zoo or aquarium.
These projects all fill gaps in penguin conservation that desperately need to be addressed in order to help conserve and protect penguins throughout the Southern Hemisphere. Our staff and Board of Directors have carefully evaluated these projects and are working hard to use these methods to fulfill our mission — to protect and conserve penguins of all species. But we need financial support from generous donors like you to make these efforts work. Please consider donating today!
• Fiordland Penguin/Tawaki conservation project
Synopsis: Fiordland Penguin conservation work in partnership with Tawaki Project
The Story: Fiordland Penguins (also called Tawaki in New Zealand) are classified as Vulnerable by IUCN Redlist and are only found on the west coast of New Zealand. Their population numbers are currently decreasing and we've partnered with Tawaki Project (http://www.tawaki-project.org) in New Zealand to find out why they are decreasing and what we can do about it. Our conservation and research projects will look at where the penguins are foraging, if they are competing with fisheries for food, where they go in the non-breeding season, and understanding their breeding behaviors.
GoFundMe to Support our Tawaki Penguin Work
Other continuing and past conservation work includes the following:
Conservation of the vulnerable Fiordland Penguin in New Zealand, in collaboration with the Tawaki Project
Breeding colony rehabilitation and marine debris cleanup at various sites in the Falkland Islands and South Georgia Island
Monitoring of breeding colony physical size and geographical movement as well as

Geographic Information System (

GIS) mapping of colony boundaries and access
Analysis of detailed population data to help understand the current state of penguin health
Penguin Education and Public Awareness
At Penguins International, we strongly believe that one of the best ways to help conserve all species of penguins is through education and awareness in every aspect of penguin biology. To accomplish these goals, we actively engage in the following activities:
Create educational materials
Give presentations
Create stimulating visual media to enhance general understanding and love of penguins
Teach penguin biology and ecology to students of all ages including adult learners
Penguin conservation is important not only for the sake of the animals, but also for the outlook of our planet. We all love the cute, charismatic nature of penguins, their human-like qualities, and their stunning underwater acrobatics.
We also want penguins to be around for millennia to come, so they can be enjoyed by many future generations. And we certainly don't want human activities to be the cause of their demise. But penguins are far more than the beautiful, amazing creatures they appear.
They are sentinels of the health of our oceans and our planet as a whole. Like their relatives, the proverbial canary in a coal mine, that was the first to succumb to a toxic environment and serve as a warning to the working miners, penguins serve as a similar type of sentinel. Because penguins feed high on the food chain and accumulate toxins that build up in the ocean, if penguins start dying off, the health of humans is also in grave danger.
Most penguins live in regions of the planet that are far from any industrialization, and if these penguins become affected by such dangers as warming of the planet, contaminant accumulation, or over-population, humans are also in imminent danger. But we can make a difference before it's too late. If we can protect the penguins, we can protect the planet.
Please help us in spreading the word about the importance of penguins to our planet. They need your help!
A Gentoo Penguin with its newly hatched chick.
Pollution
Pollution contaminants such as mercury and Persistent Organic Pollutants have increased since the beginning of the Industrial Revolution and are now becoming more prevalent in isolated regions of the planet.
These pollutants are stored in fat cells therefore have bioaccumulating properties which are readily quantified in high-trophic predators, such as penguins. Additionally, penguins serve as unique biomonitors for this contaminant exposure because they are relatively sedentary compared to flying birds. They also have a very limited migratory range during the non-breeding season. These characteristics make penguins excellent biomonitors for environmental contaminants throughout the region.
Our current study is comparing contaminant loads in Gentoo Penguins from the Falkland Islands, South Georgia Island and the Antarctic Peninsula to analyze the spread of these contaminants in these remote regions.
Determination of antibiotic exposure in penguins and quantification of antibiotic resistance from pharmaceutical exposure
This study focuses on colonization of penguins by antibiotic-resistant bacteria to determine if antibiotics are reaching these isolated regions of the planet and stimulating mutations of antibiotic resistance in bacteria. Pharmaceutical antibiotics aggregate in wastewater systems throughout the world following elimination in urine and these antibiotics eventually discharge into oceans.
Antibiotic-resistant strains of colonizing bacteria have been found on various marine fauna close to populated areas.  We are investigating whether antibiotic levels in penguins are reaching high enough levels in the sub-Antarctic and Antarctic regions to initiate resistance in these isolated areas.
Best practices for penguin conservation
We're always working on new techniques to increase conservation of penguins. Our most recent work has demonstrated new less-invasive and non-invasive research techniques that allow for studying pollution exposure with minimal disruption to the penguins within the colony. This research is a win-win for both researchers and penguins alike!
Paula grew up in Denver, Colorado where she was raised by parents with a sense of adventure. That led to her passion for the outdoors and her decision to pursue a degree in Natural Resource Management at Colorado Mountain College in Glenwood Springs. Later she transferred and graduated from Colorado State University with a Bachelors Degree in Forestry.
After moving back to Denver and working in conservation and animal rescue (another true passion) she found that philanthropic work was where she belonged. Aside from her full time job at PBS12 Public Television, Paula also volunteers for Freedom Service Dogs, Colorado Beagle Rescue, the ASPCA and works as a Keeper Assistant at the Denver Zoo.
Paula is responsible for strategizing with businesses and organizations to support PBS12-Colorado Public Television through corporate sponsorships of programming and special events. She also plans, promotes and executes the station's fundraising concert events held at such venues as The Paramount Theater, Red Rocks, and the Denver Center for the Performing Arts. Paula also serves on the National Academy of Television Arts and Sciences Board of Governors.
Tim is an energy executive that has participated in mergers, acquisitions, and capital raising in both the public and private markets. Tim is the Chief Financial Officer of Wolf Resources, an energy investment company. Prior to Wolf, Tim worked in New York City as an investment banker. Tim holds an MBA from Fordham University, a B.S. in Mechanical Engineering from the University of Vermont and is a Chartered Financial Analyst (CFA).
Outside of work, Tim and his wife have traveled to six continents to see animals. Favorites include jaguars in Brazil, cassowaries in Australia and African Penguins in Capetown.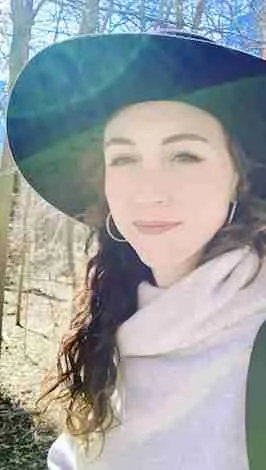 Alexa Mehos is a non-profit finance professional with extensive experience in the sustainability and socioenvironmental justice sectors, much of which she gained studying, volunteering and working abroad in Uganda, Ghana, Italy, Morocco, Thailand, Burma, Palau, Peru and South Africa. Origionally from Boulder, Colorado, she currently works as a Grants and Contracts Manager for Conservation International in Washington DC, managing the financial and administrative oversight of a large and diverse portfolio of projects across five programs.
In her free time, Alexa is usually found in the woods hunting for wild mushrooms and plants, playing with plant dyes and sewing clothes, experimenting in the kitchen with novel ingredients, or getting centered in a yoga class amidst the bustle of DC life.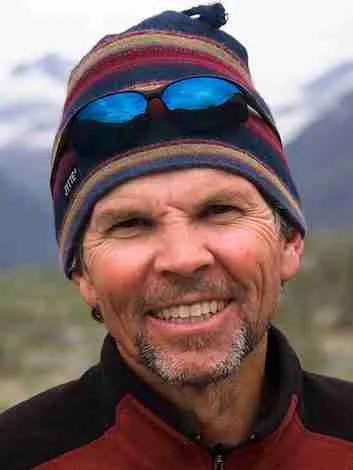 Andrew G. Ogden is a public interest attorney, author and educator specializing in representing citizen groups in public interest litigation involving imperiled wildlife and habitat protection, and consulting on ecosystem restoration projects. Previously, Mr. Ogden was the Senior Attorney & Legal Program Director at Turtle Island Restoration Network, an oceans and coastal watershed conservation organization located in Forest Knolls CA. In private practice, Mr. Ogden has represented a wide variety of not-for-profit entities, individuals and businesses primarily in natural resource, public lands, administrative law and litigation matters, as well as business, real estate and tax matters.
Andrew is an experienced backcountry ski guide and certified avalanche safety course instructor. He has also guided numerous bird and wildlife viewing trips in Alaska, primarily in the Arctic National Wildlife Refuge. Andrew is also an avid surfer and scuba diver. Andrew lives in Boulder CO with his wife, Janet, who together get out of town and into nature as much as possible.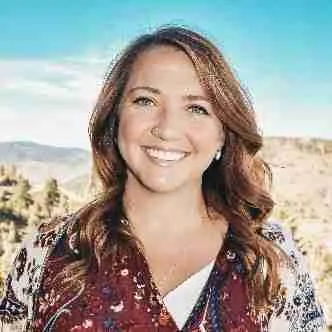 Lauren Connor is a GIS Analyst and former Marine Mammalogist whose background consists of diverse experience in GIS analysis, remote sensing, and marine biology. Lauren's career journey has led her to some amazing opportunities; studying population abundance of Humpback Dolphins in Western Australia, as well as using satellite imagery to better understand population estimates of Emperor Penguins colonies. She received her BA from Florida Atlantic University in Geography with minors in GIS Analysis and Environmental Science and just recently graduated from Unity College with an MS in Environmental GIS Science. Lauren is passionate about understanding remote areas and species around the world that are most affected by climate change.
During her downtime, Lauren enjoys live music, snowboarding, cooking, hiking with her three dogs, and traveling to new places.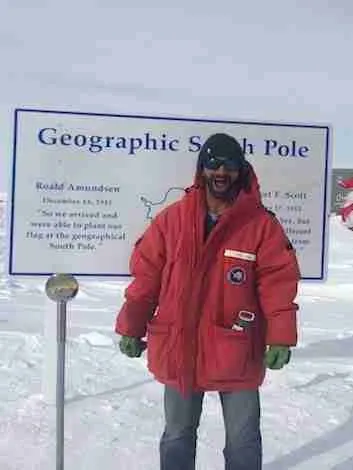 Mike Rueb is an energetic powerhouse of digital marketing knowledge and technical skills. He earned a Bachelor of Business Administration from Belmont University before going on to earn a Master of Business Administration from University of Colorado. He has an extremely varied background. He worked on four different continents including Peace Corps in Botswana and the South Pole, before finally landing at Booyah Advertising. Now as an Account Manager, Mike handles daily optimizations, campaign strategy, budget management, and reporting going above and beyond to ensure clients' satisfaction and results.
He is inspired through his work with non-profits here at Booyah and has developed a proficiency at managing grants from Google and Twitter. When he is not working you will find him enjoying live music or skiing.
Also serving Penguins International as Executive Director, David is the founder of Penguins International and remains on the Board as a non-voting Member. David is committed to conserving all 18 species of penguins around the world.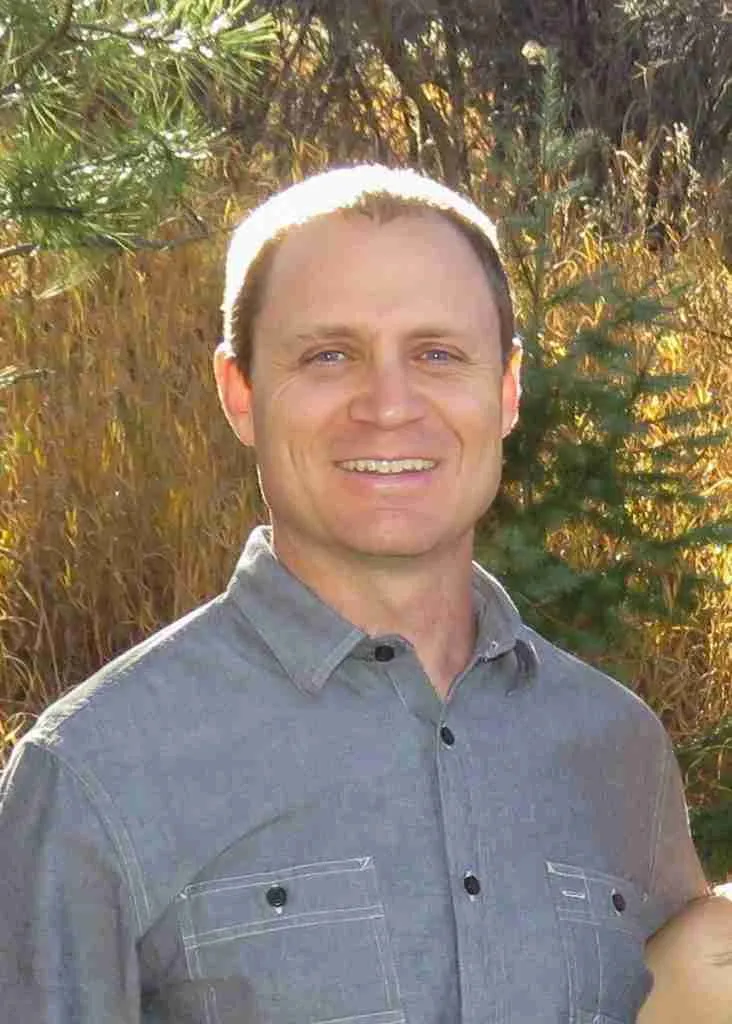 David Schutt has spent six seasons with penguins in such places as Antarctica, New Zealand, South America and various sub-Antarctic islands. After first stepping foot on the Antarctic continent in 2001, David knew that polar wildlife conservation would be a life-long endeavor. Focusing on seabirds of the Southern Hemisphere, David quickly developed a passion for helping penguins, with ongoing projects working directly with penguins since 2012. His time in the wilderness in Antarctica, combined with an active role in the local Denver film community, has allowed David to hone his photo and video skills with several of his videos featured on major networks such as Nat Geo WILD, MTV, and Discovery Channel.
David's passion for conserving and protecting penguins stems from his bachelor's and master's degrees in Environmental Biology. It was from a second bachelor's degree in Marketing, however, where he developed an enthusiasm for connecting with the public and driving an emotional response to conservation needs. The combination of these interests led him to found Penguins International and dedicate himself to protecting endangered species. Besides traveling around the world to study penguins, David's adventurous side leads him on trips to explore new countries with his family, and in his free time he enjoys mountain biking, snowboarding, racquetball, hockey, and spending as much time as possible with his wife and son.
Katie Propp is an informal science education professional and experienced zoologist with strengths in community engagement and program design. She has proven success in interpreting science to diverse audiences through the development of STEM programs and curriculum. Katie has managed a team of educators and maintained both living animal and museum collections. She has experience with budgeting, facilitating, and evaluating programs including K-12 classes, homeschool, out-of-school workshops and online platforms.
Katie has been a core collaborator with zoos, aquariums, museums, non-profits and scientific communities to execute education and action-based projects. She is also a certified Animal Trainer through Behaviorworks and an Arctic Ambassador representative for Polar Bears International. Katie has worked with the Denver Zoo, The Center of Science and Industry (COSI in Columbus), Purposeful Networks, SeaWorld/ Busch Gardens, The Cincinnati Zoo, The Columbus Zoo and Aquarium, and The Chicago Zoological Society/Brookfield Zoo.
Bio coming soon, stay tuned.
Currently furloughed during COVID
Heather Davie has had the privilege to spend time with penguins in numerous places around the world. One New Year's Eve with Rockhoppers was, in her words, "the best day ever!"
Spent 10 seasons working alongside penguins in Antarctica. Has visited both the northernmost and southernmost Denny's in the world.
Ornithologist with a PhD in Behavioral Ecology from Monash University, Australia.
After a degree in Anglo-Saxon, Norse and Celtic from Cambridge University, and 15 years as a corporate finance lawyer in London, Martin finally worked out what he wanted to do with his life. These days he can be found at ZSL London Zoo working with a colony of 91 Humboldt Penguins. He adores 90 of these, and has a grudging respect for "Charlie", a young male penguin who always seeks him out to bite his legs. At nights he can usually be found reading about animals, though he also fits in a little pro-bono legal work and is a trustee of Rowan Romania (which helps psychiatric patients in Romania), Browse Poster (which educates the zoo community about appropriate browse for different species) and Comedy Support Act (which supports comedians who can't work due to ill health). He sometimes sleeps.
Enjoys combining his passion for birds and conservation in his blog to help educate the general public about issues penguins are facing around the world.
Engrossed in learning about all animal behaviour from a young age meant that gaining a BSc in Animal Behaviour & Welfare was a natural step. Further education led to a Post-Graduate in Endangered Species Recovery studied in Mauritius which then preceded to working on the Cuckoo-shrike project. This experience then provided the opportunity to work on Kapiti Island on the Hihi project in New Zealand for the Department of Conservation.
Former African Penguin zookeeper that will always have passion for educating the world about animals and how to save them.