2020 Youth Conservation Leadership Camp is Closed.
Get Notified When 2021 Enrollment is Announced
"*" indicates required fields
Introducing Penguins International Youth Conservation Leadership Camp
Give your penguin-loving middle school student a unique virtual conservation leadership learning experience this summer
Your Aspiring Zoologists Will Learn To…
Grow scientific curiosity
Expand creativity through science
Ward off the summer (and COVID) learning slump
Develop our young future leaders into stewards of penguins and our planet
Advance problem-solving skills
Keep your kids interacting with their peers and basking in summer fun…safely
Penguins International Youth Conservation Leadership Camp is the Only Program Specializing in Penguins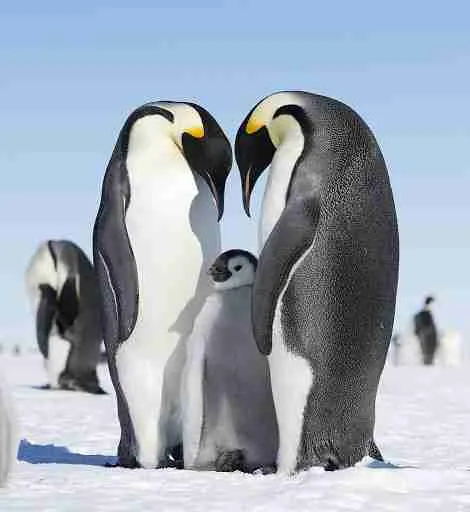 Penguins hold the unique ability to save our lives
They are sentinels of the health of our oceans and our planet as a whole.
Like their relatives, the proverbial canary in a coal mine, that was the first to succumb to a toxic environment and serve as a warning to the working miners, penguins serve as a similar type of sentinel.
Penguins feed high on the food chain, so they accumulate toxins that build up in the ocean. If penguins begin to have health and breeding problems, it indicates that humans may be in grave danger soon as well.
Which is why we designed this one-of-a-kind youth conservation leadership camp around penguins. The health of this species is critical to the future generations of planet custodians.
Reserve Your Student's Seat Today
The Youth Conservation Leadership Camp was designed to inspire middle school students to be conservation leaders through STEM activities and real-world problem-solving. You don't have to be an adult to make a difference to save penguins!
Meet Your Instructor, Katie Propp
Mrs. Katie's decade of experience in education programming in informal education settings drove her proven success in interpreting science to diverse audiences through STEM programs and curriculums.
Katie worked with The Denver Zoo, The Center of Science and Industry, The Cincinnati Zoo and Botanical Gardens, The Columbus Zoo and Aquarium, The Chicago Zoological Society, explore.org and Polar Bears International. Katie has a B.S. in Zoology from Southern Illinois University with a concentration on Wildlife Biology and Conservation.
Reserve Your Student's Seat Today
Youth Conservation Leadership Camp Information
Participants
Available for learners in middle school (ages 11-14). Only 30 learner spots available per program.
Camp Format
Our leadership camp is hands-on, inquiry-based learning as well as an engineering challenge conservation project. Students will join Mrs. Katie daily on Zoom. Lessons begin with a question and dive into penguin-related content. Student collaboration and discussion will be the key to learning.
We offer your student the option to attend 1 of 2 one-week long programs. Each day includes a 1-hour sessions with a 10-minute question-and-answer session at the end.
Camp Dates & Times
Program 1: July 13-17, 2020. Beginning daily at 10:00 AM MST, ending at 11:10 AM MST.
Program 2: July 27-31, 2020. Beginning daily at 10:00 AM MST, ending at 11:10 AM MST.
Reservation for Program 1
July 13-17, 2020
Reservation for Program 2
July 27-31, 2020