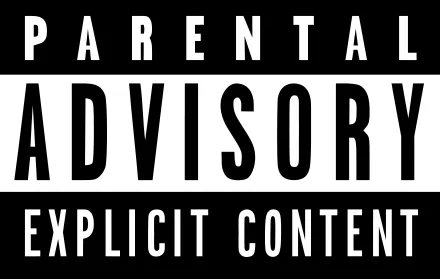 "Meet the Flockers" – Myths of Monogamy
By Martin Franklin
Monogamy
Monogamy can mean different things to different people, encompassing, for example:
Marital monogamy, i.e. marriages of only two people (in contrast to polygamy).

Social monogamy, i.e. two partners living together/sharing a territory and cooperating in securing basic resources (e.g. food and shelter).

Sexual monogamy, i.e. two partners having an exclusive sexual relationship.

Genetic monogamy i.e. sexual monogamy with DNA evidence of the two partners reproducing exclusively with each other. 
Monogamy within human societies
It has been suggested that few human societies are monogamous, despite what many of us like to believe. For example, of 1,231 societies reviewed in one study:
186 were deemed monogamous; 

453 displayed occasional polygyny (where a man has multiple wives simultaneously); 

588 displayed frequent polygyny; and 

4 displayed polyandry (where a woman has multiple husbands simultaneously).

1
Monogamy within mammalian societies
It is reckoned that only around 3–5% of all mammal species are socially monogamous2,3, though around 29% of primate species are considered socially monogamous.4
One fairly accurate predictor as to whether males within a primate species are likely to be monogamous or have several sexual partners at one time is to look at their testicle size5,6. I would suggest, however, that for reasons of both safety and odour, one should not look too closely. 
The rule of thumb is that the smaller the testicles (relative to overall body size), the more likely that species is to be monogamous. Accordingly, for example, highly promiscuous male chimpanzees have relatively large testes (thus producing more sperm, with a corresponding impregnation advantage), whereas male gorillas have relatively small testes (as gorilla society has a polygynous mating system in which the dominant male avoids sperm competition by controlling access to females).
Monogamy within other taxa
In relation to non-mammalians, it is frequently suggested that while, for example, there are relatively few known examples of reptiles, amphibians, fish and invertebrates being socially monogamous (one fascinating example being a common parasitic fluke that lives in human blood7, around 90% of birds are socially monogamous.8
Monogamy within avian societies 
By "monogamy within avian societies" I refer, of course, to the behaviour of birds of the same species, not people who belong to bird societies, not least as I assume that members of this latter group are typically lucky to engage in recreational copulation at all, let alone have the opportunity to acquire more than one sexual partner. (I may, or may not, belong myself to one or more such bird societies.)
But back to the point. "Monogamy" in birds may be considered "a prolonged pair bond with a single member of the opposite sex for purposes of raising young".9 Unlike most reptiles and amphibians, that typically leave their eggs once laid, bird eggs (and subsequently chicks) typically need significant care from both parents (e.g. nest building, defense of the territory, incubation, and fetching food for the parent tending the egg(s)/chick(s) and/or the chick(s) themselves). Accordingly, it seems that most birds are indeed monogamous (at least socially).9
Exceptions within avian societies
It shouldn't be assumed however, that such pair bonds will be "till death do us part". 
While some birds (e.g. many parrots and eagles) do indeed form life-long pairs, others will only do so if their partner from the previous mating season arrives (post winter migration) within the same week (or so) at the nesting site (e.g. black-tailed gotwits). 
Others (e.g. female oystercatchers and female blue tits) will readily leave their partners if more attractive territories become offered by other suitors. 
Even within socially monogamous pairs, it's now believed that birds are only very rarely sexually monogamous. 
One significant study found that in approximately 90% of the species studied there were "extra-pair offspring" (i.e. offspring fathered by a male other than the social father), and on average over 11% of offspring were not fathered by the social father.10 
Such behaviour may be an insurance against a mate's potential infertility and/or way of ensuring genetic variability and/or robust immune systems in the offspring and/or (where the extra-pair copulation is with a male superior to the social father) offspring of improved quality and diversity.9 
Plus, of course, a significant minority of birds are polygynous (probably fewer than 10%). Broadly speaking, when the following occurs:
the more impressive the male's song and more beautiful the male's plumage (relative to the female); together with either

the ability of a male to control scarce resources (e.g. golden-backed weavers); or

there being no need for males to find food for their offspring (e.g. where there's an abundance of fruit for frugivore species, as is the case for most birds-of-paradise)…
Southern Rockhopper Penguin pair (Source: Penguins International photo library)
…then the more likely it is to be a species where the male copulates with numerous females (or, as Iago might have put it to Brabantio, makes "the beast with two beaks").9
Monogamy within penguin societies
What, then, of penguins? Given that in all penguin species, both the male and female play an essential extensive and complementary role in incubation and chick-rearing, and given that no individual can control available resources, we would expect widespread monogamy. 
Available evidence confirms this to be the case: all penguin species are believed to display widespread sexually monogamous behaviour each breeding season.11
Seasonal monogamy within penguin societies
That said, many individuals will choose a different mate from season to season. 
Across all penguin species, it is believed that, on average, around 60-90% of pairs remain together over successive seasons, though this drops as low as 15% in Emperor Penguins. 
One of the factors which seems to drive a pair to separate is the failure to find a partner that complements the often complicated nest-relief patterns of penguins (i.e. taking turns to incubate the egg/protect the chick(s) and hunt for food for the chick(s), in each case returning before the partner/chick(s) starve). Accordingly:
In species that take long turns on the nest (e.g. Adelie and Macaroni Penguins), if a pair fails to synchronise effectively and raise a chick in any given year, they are less likely to pair up again the next year. 

Conversely, there seems to be no such correlation in species that take frequent short turns on the nest (e.g. Gentoo Penguins).11
Penguin "cheaters"
Individual penguins are also known to "cheat" on their partners. For example, female Adelie Penguins may mate with a new male if their partner from the previous year is late returning to the nest site (following which such females have been observed returning to their former partner upon his arrival, and this cuckolded male then incubating the egg(s) fertilised by the first male). 
Similarly, my colleagues at ZSL London Zoo have observed a few individual female Humboldt Penguins regularly and openly mating with more than one male in the same season, with one particular individual regularly flitting between two adjacent nest-boxes, each occupied by males with whom she copulates.
So why stay together in the long-term?
Ultimately there seems (unlike in some birds, including skuas) to be no increased breeding success rate for penguin pairs that remain together for several seasons. Researchers have suggested, therefore, that many penguin pairs simply stay together because they have had offspring, and finding (or having to compete for) a new mate would be potentially too much trouble.11 And who says we anthropomorphise penguins too much?
© Martin Franklin 2019
Martin Franklin is a bird keeper at ZSL London Zoo, and works extensively with Humboldt Penguins. Any views or opinions expressed in this article are the author's own, and do not necessarily represent those of ZSL.
Penguins, monogamy, or cheaters…? Amazing what we have learned. Let us know what you think.  And please help us to continue to provide you with penguin news articles by donating to Penguins International.
Read more about penguins in some of our other blogs:
Like our penguin blogs? Sign up for our newsletter to get them right in your inbox!
References
1 Ethnographic Atlas, a database coded by George P. Murdock and published in 29 successive installments in the journal Ethnology, 1962-1980.
2 Kleiman, D. G. (1977). Monogamy in Mammals. The Quarterly Review of Biology. 52 (1): 39–69.
3 Lukas, D. and Clutton-Brock, T. (2012). Cooperative breeding and monogamy in mammalian societies. Proceedings of the Royal Society B: Biological Sciences. 279 (1736): 2151–6.
4 Lukas, D. Clutton-Brock, T. (2013). The Evolution of Social Monogamy in Mammals. Science. 341 (6145): 526–530.
5 Dixson, A. and Anderson, M. (2001). Sexual selection and the comparative anatomy of reproduction in monkeys, apes, and human beings. Annual Review of Sex Research. 12: 121–144. 
6 Harcourt, A. H., Harvey, P. H., Larson, S.G. and Short, R. V. (1981). Testis weight, body weight and breeding system in primates. Nature. 293 (5827): 55–57. 
7 Beltran, S. and Boissier, J. (2008). Schistosome monogamy: who, how, and why? Trends in Parasitology 24 (9): 386–91.
8 Lack, D. (1968). Ecological adaptations for breeding in birds. Science. 163: 1185–1187.
9 Gill, F. B. and Prum, R. O. (2019). Ornithology. (4th edition). W. H. Freeman and Company: New York.
10 Griffith, S. C., Owens, I. P. F. and Thuman, K. A. (2008). Extra pair paternity in birds: a review of interspecific variation and adaptive function. Molecular Ecology. 11: 2195-2212.
11 Williams, T. D. (1995). The Penguins. Oxford University Press: New York.