African Penguins Seriously Affected by Oil Spills
African Penguins are well-adapted for their way of life. With solid bones, flipper-like wings, and webbed feet, they are excellent divers and underwater hunters. Of course, they'd prefer to avoid being eaten in the endeavor to eat, hence their counter shading and well-developed vision above and below the water. They adapt to whatever natural challenges come their way.
Unnatural threats, however, are negatively affecting wild African Penguins. Most of these challenges progress too quickly for penguins to adapt to. As a result, their numbers are decreasing drastically: by 95% over the last century. According to the IUCN Red List, there were 50,000 mature individuals in 2015. In 1910, there were approximately 1.5 million African Penguins. Their numbers continue to dwindle. One major threat is oil spills. African Penguin populations are so fragile that they are only a few disastrous oil spills away from extinction in the wild.
The worst oil spill affecting African Penguins was the MV Treasure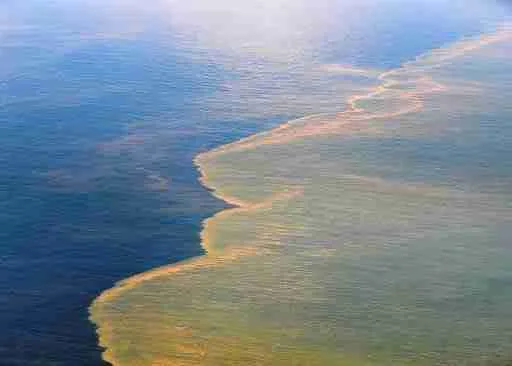 One of the worst South African oil spills to date that affected penguins occurred on June 23, 2000. MV Treasure, a 17-year-old cargo ship, was already damaged by poor weather, old age, and stress when it was towed farther out to sea. Authorities hoped that the move would reduce the impact of an oil spill. Unfortunately, the vessel sank en route with 140,000 tonnes of iron ore and 1,300 tonnes of fuel oil on board between Dassen Island and Robben Island. At the time, these islands respectively housed the largest African Penguin colony of approximately 55,000 individuals and Robben Island has the 3rd largest colony of 18,000 adults.
Volunteers and employees of the South African National Foundation for the Conservation of Coastal Birds (SANCOBB) wasted no time to find, care for, and rehome affected birds. Experienced personnel on oiled bird treatment were flown to South Africa, including staff from the International Bird Rescue in California. Altogether, they relocated around 19,500 unoiled African Penguins to Cape Recife, 800 km away from the oil pollution, with a 98% success rate. (Unfortunately, 241 penguins did not survive the journey.) The cost of this endeavor alone was 300 € ($337.99 USD) per penguin. SANCOBB workers cleaned about 19,000 oiled birds, including adults, and juveniles. They also housed and cared for 3,350 abandoned chicks. 
In total, about 39,000 adult and juvenile African Penguins were handled. This total was over 20% of the total African Penguin population at that time! Within the first six weeks of rescuing African Penguins, volunteers and staff maintained the health of 97% of their charges. Even four years after the Treasure oil spill, 70% of rehabilitated adult penguins, 40% of relocated penguins and 34% of captive-reared African Penguin chicks had returned back to Robben Island! That might even downplay the reality considering that some of the relocated African Penguins might have ended up choosing new islands or beaches to live on since the Treasure sank.
More recent oil spills affecting penguins
Even with the exhaustive effort to help as many African Penguins as possible, staff couldn't save or even find every penguin affected by the oil spill. An estimated 4,000 chicks as well as 2,000 adult and immature African Penguins died within the first six weeks of the Treasure oil spill. Also, the year's breeding season was heavily affected with deceased partners, increased time under human care for some penguins, as well as off-kilter molt cycles. Such outcomes would undoubtedly linger for future breeding seasons. 
Imagine another major pollution event on this scale. With their wild population count at approximately 25,000 breeding pairs, their species likely would not survive.
Despite the threat that oil pollution has on African Penguins and other endangered species, two relatively minor oil spills occurred near the South African coastline within the last decade. In 2013, a ship ran aground outside of a nature reserve. About 227 African Penguins were affected. SANCOBB successfully rehabilitated 95% of them.
Most recently, a spokesperson from the Department of Environment, Forestry and Fisheries of South Africa announced that 200 to 400 litres of fuel was spilled on Saturday July 6, 2019. This time, a ship's fuel tank was over-filled during offshore bunkering. Once again, SANCOBB rushed to help, accepting 21 oiled African Penguins as well as 2 oiled African Penguin eggs within the first three days of the oil spill.
There are things you can do to truly help penguins affected by oil spills
It might seem like there is nothing to be done about oil pollution because the transportation is already in place and regular folks supposedly have little say in or about the industry. However, you always have a say if you actually use your voice. Share your concerns with the governmental leaders in your area to improve protections to regulated nature reserves, for example. When possible, support the creation of marine protected areas rather than new pipelines or other modes of oil transportation. Also, organizations such as SANCOBB are ready to help minimize the detrimental impacts that flaws in current oil transport can have. Donating your time, money, and/or required supplies to them will enable them to do more.
Did you know about these oil spills, the threat to penguins, and the help from volunteers? Let us know.
If you'd like to support penguins, please consider donating to Penguins International so we can help in circumstances like these.
Also read more about penguins in other blogs:
References
Crawford, R.J.M., Davis, S.A., Harding, R.T., Jackson, L.F., Leshoro, T.M., Meÿer, M.A., Randall, R.M., Underhill, L.G., Upfold, L., Van Dalsen, A.P., Van Der Merwe, E., Whittington, P.A., Williams, A.J., Wolfaardt, A.C. (2000). Initial impact of the Treasure oil spill on seabirds off western South Africa. South African Journal of Marine Science, 22, 157-176.
Barham, P.J., Crawford, R.J.M., Underhill, L.G., Wolfaardt, A.C., Barham, B.J., Dyer, B.M., Leshoro, T.M., Meÿer, M.A., Navarro, R.A., Oschadleus, D., Upfold, L., Whittington, P.A., and Williams, A.J. (2006). Return to Robben Island of African Penguins that were rehabilitated, relocated or reared in captivity following the Treasure oil spill of 2000. Ostrich 77(3&4), 202-209.
BirdLife International 2018. Spheniscus demersus. The IUCN Red List of Threatened Species 2018: e.T22697810A132604504. http://dx.doi.org/10.2305/IUCN.UK.2018-2.RLTS.T22697810A132604504.en. Downloaded on 14 July 2019.